The Canadian Cerebral Palsy Sports Association provides a unique perspective to the House of Sport community 
Published on: May 15, 2017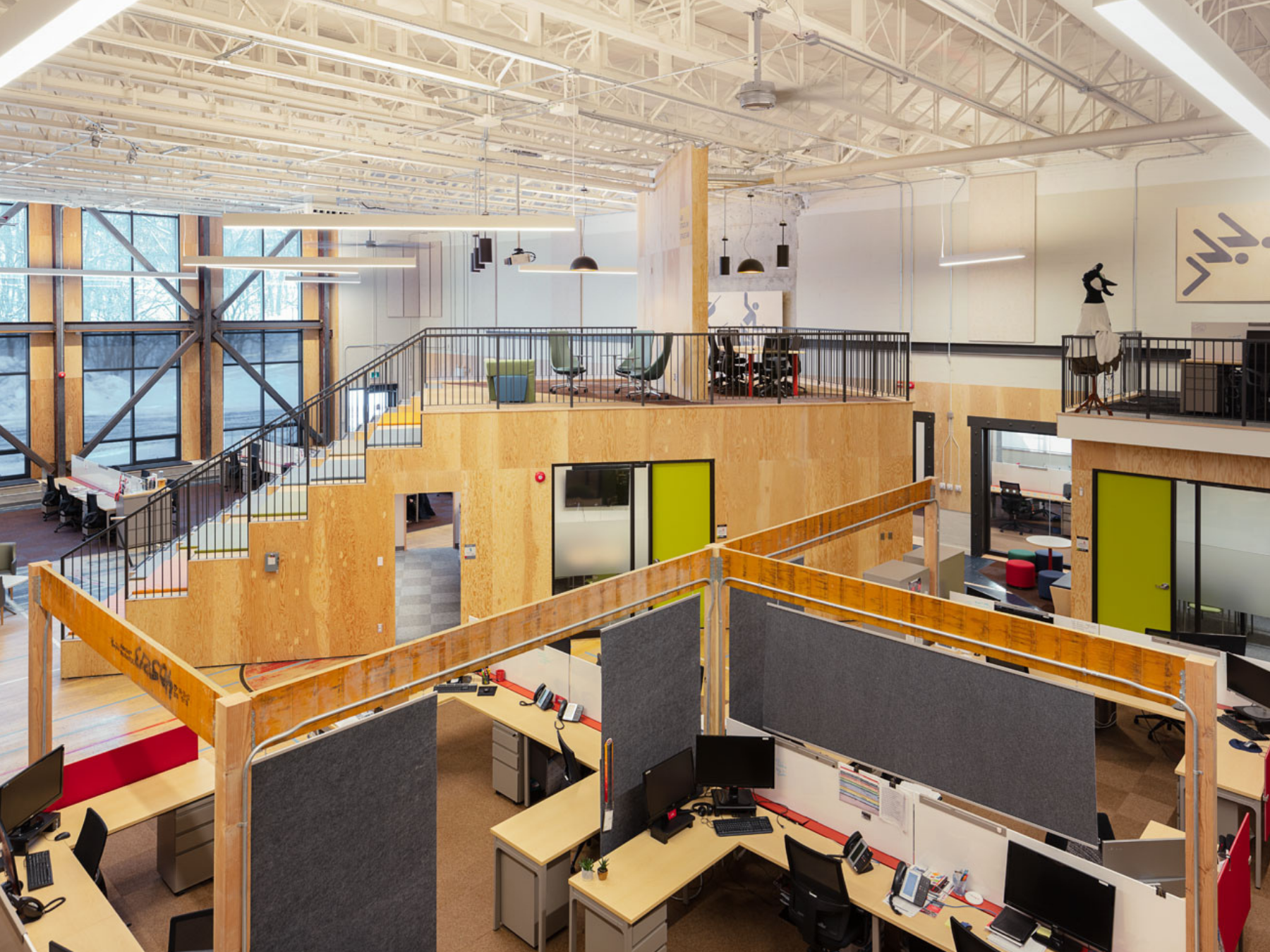 Ottawa, ON (May 15, 2017) – The RA is pleased to announce that the Canadian Cerebral Palsy Sports Association (CCPSA) is coming to the House of Sport.  The CCPSA is a non-profit organization dedicated to ensuring Canadians with cerebral palsy and related disabilities have access to and are inspired to achieve personal excellence and embrace lifelong participation in sport and physical activity.   In addition, as the National Sport Organization for boccia, the CCPSA is a leading nation in one of the fastest growing Paralympic sports.  "At the Canadian Cerebral Palsy Sports Association, we understand the power of sport to change lives," notes Peter Leyser, Executive Director.  "Guided by this notion and our core values of Excellence, Resilience, Inclusivity, and Collaboration, we are committed to our important work in program delivery, education, advocacy and partnerships."
"We are incredibly fortunate to have a sport organization committed to building an inclusive culture in sport and recreation as part of the House of Sport and RA community", says Tosha Rhodenizer, RA Chief Executive Officer. "The positive synergy gained by diverse national sport organizations working together, benefiting from each other's individual and collective strengths, will help to ensure a high quality of services and programming will be provided to participants of all abilities across a wide spectrum of sports. Not only will Canadian sport benefit from these connections, so will the RA. "As a testament to the collective benefit of the House of Sport, we will tap into the knowledge and wisdom of the CCPSA team to improve overall accessibility and inclusiveness in our programs and services, ultimately enhancing the experience for our members and the RA community", Ms. Rhodenizer adds.
The House of Sport provides National and Multi-Sport organizations the opportunity to house their administrative offices in a feature rich environment designed for collaboration, innovation and efficiency – a first of its kind in Canada. Under development at the RA's Riverside Drive campus, the House of Sport will not only offer organizations an open concept community, but will also support them with a wide range of services, and meeting rooms, leveraging economies of scale to drive down costs. This is on top of the opportunity to collaborate with like-minded organizations and access health and wellness opportunities for staff members. Information on additional sport organizations joining the House of Sport initiative will be released over the next few weeks.
For more information contact:
Recreation Association of the Public Service of Canada (RA):
Bryan R. Merrett
Director, Partnership and Engagement
Telephone: 613-897-6162
Email: bmerrett@racentre.com
---
About the RA
A member supported not-for-profit organization; the Recreation Association of the Public Service of Canada (best known as the RA or RA Centre) operates a multi-sport, recreation and leisure facility conveniently located in the heart of Ottawa. With a deep and quality laden line-up of fitness programs, sports leagues designed for adults, summer camps for children and youth and clubs for all ages, the RA is an environment that values fun, respect and excellence.  RA members celebrate in a social atmosphere with a new story created each day.  Supporting these stories is the ability for members and the public to access services from the RA's Events and Conference team offering quality food and beverages. With a proud legacy of community engagement that embodies a clear passion for excellence in sport, the RA has much to offer the sport community. For additional design information on the House of Sport please visit our project page at www.houseofsport.ca.
---
About the Canadian Cerebral Palsy Sports Association
We collaborate with partners to increase the participation of Canadians with cerebral palsy and related disabilities in sport and physical activity, while leading, developing and growing boccia from grassroots, to producing World and Paralympic Champions.
---
Media Contact
Kaymin Roorda
Email: kroorda@ccpsa.ca 
Phone Number: 613-806-5669