For Immediate Release
Sept 19, 2017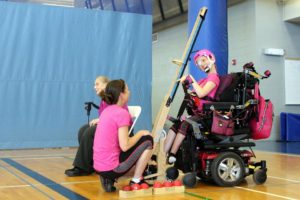 (Ottawa, ON) The Canadian Cerebral Palsy Sports Association is pleased to announce that seven provinces will receive support to develop boccia through the 2017-18 Provincial Development Grant program. The goal of this program is to to aid provinces in providing support, education, resources and programs for boccia. These grants will be used to help recruit and develop new athletes, coaches and officials.
Ross MacDonald, Executive Director of Sportability BC, a recipient of this year's grant comments, "We are very grateful for the continued support and funding from Boccia Canada as we continue to raise the level of awareness for boccia and Paralympic Sport in BC. SportAbility is very excited to raise the level and amount of community outreach centered around boccia across British Columbia over the next year."
With provinces hosting over 70 boccia try-it days to celebrate Canada's sesquicentennial year, boccia programs are expected to flourish with new athletes. Programs supported through these grants form an important part of the long term athlete development model for boccia. Each stage is intended to provide athletes with a solid foundation of technical and tactical skills to become proficient boccia players. Through these grants, provinces can continue to provide support for both new and existing programs.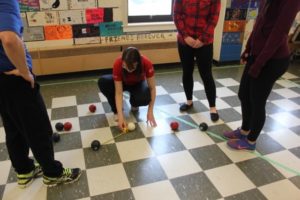 Eileen Bartlett of St. John's NL, Chair of the Participation and Development Committee is excited about the opportunities that will come from these grants
"Sharing the game of boccia with players for the first time can be very exciting. New players experience success in a very inclusive game where all abilities are welcome. These PDP grants give the opportunity to share the boccia experience!"
2017-18 Provincial Development Grant Program Recipients
Easter Seals Newfoundland and Labrador
Boccia Association of Nova Scotia
Association Québécoise de Sports pour Paralytiques Cérébraux
Ontario Cerebral Palsy Sports Association
Manitoba Cerebral Palsy Sports Association
Alberta Cerebral Palsy Sports Association
SportabilityBC
2017-18 PROVINCIAL DEVELOPMENT GRANT RECIPIENTS