2016-2017 Provincial Development Grant Program Recipients
Published on: November 16, 2016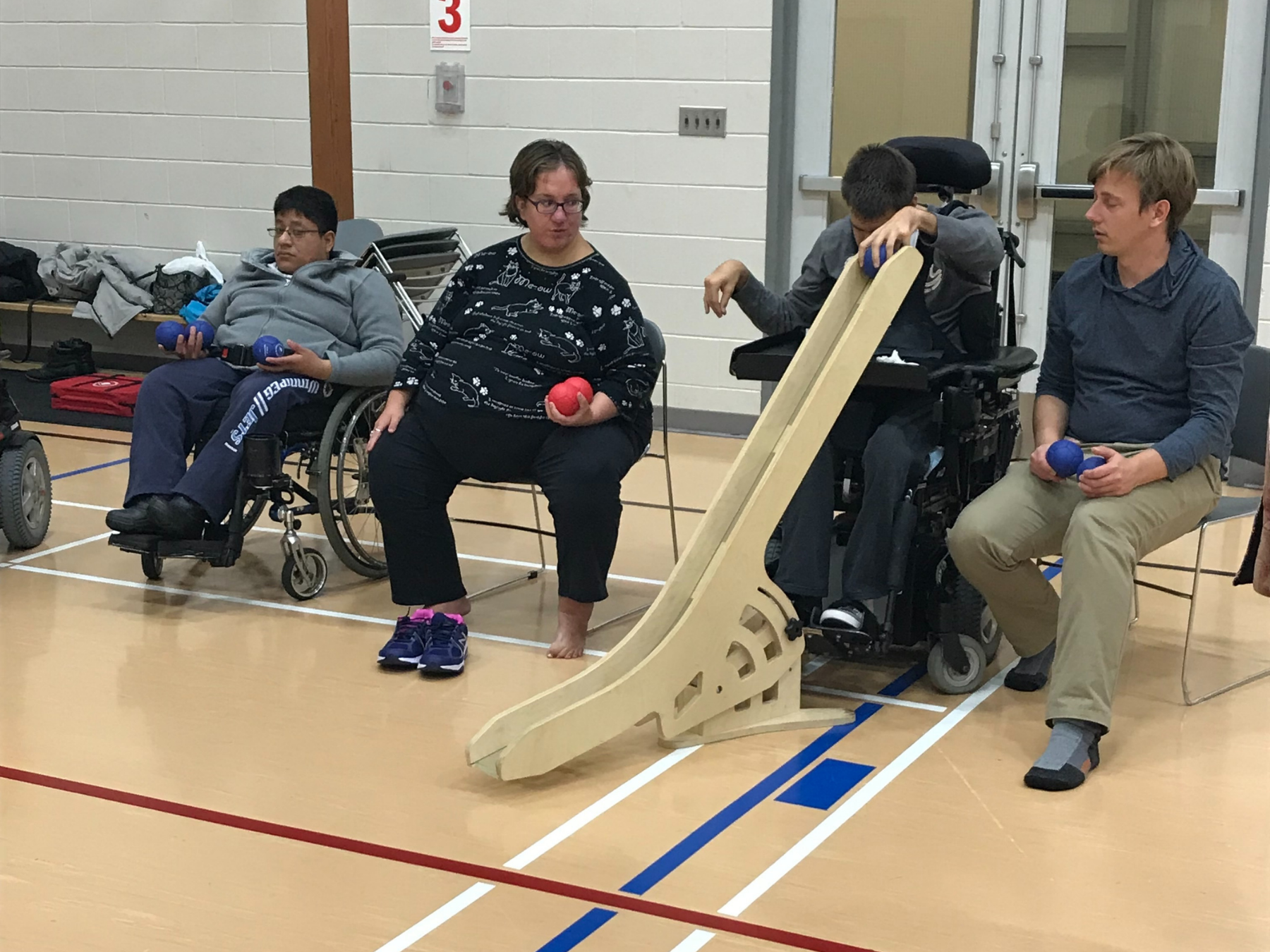 The Canadian Cerebral Palsy Sports Association is pleased to announce and congratulate the recipients of the 2016-2017 Provincial Development Grant Program. This program was developed to support provinces who practice boccia and provide both training and educational resources for athletes, officials and coaches. This grant can be used for any of the following program developments: Recruitment and Development, Training, Coaching Education and Officials Development.
Ross Macdonald, Executive Director of SportAbility BC, a recipient of this year's grant comments, "The CCPSA Boccia development grant will be a key source of funding to assist with the need of going into the communities and identifying athletes and bringing them to development camps for a great first experience."
By providing these grants, provinces can continue development for their boccia program to support athletes with cerebral palsy and other related disabilities. Following the long-term athlete development model, CCPSA understands these pathway stages are crucial to athlete development progression; each stage of the pathway is intended to provide athletes with a solid foundation base of technical and tactical skills from which they can become proficient boccia players. Through these grants, provinces are able to develop their programs to better and properly support boccia athletes across Canada.
"We were very encouraged with both the number and the quality of grant submissions received this year," stated Peter Leyser, Executive Director of the CCPSA.  "The work at the Provincial level is so critical to the growth and development of boccia, and we are pleased to be able to support their tremendous efforts through the Provincial Development Grant Program."
2016-2017 Provincial Development Grant Program Recipients
SportAbility BC
Alberta Cerebral Palsy Sports Association
Manitoba Cerebral Palsy Sports Association
Ontario Cerebral Palsy Sports Association
Association Québécoise de Sports pour Paralytiques Cérébraux
Easter Seals Newfoundland and Labrador
---
About the Canadian Cerebral Palsy Sports Association
We collaborate with partners to increase the participation of Canadians with cerebral palsy and related disabilities in sport and physical activity, while leading, developing and growing boccia from grassroots, to producing World and Paralympic Champions.
---
Media Contact
Kaymin Roorda
Email: kroorda@ccpsa.ca 
Phone Number: 613-806-5669