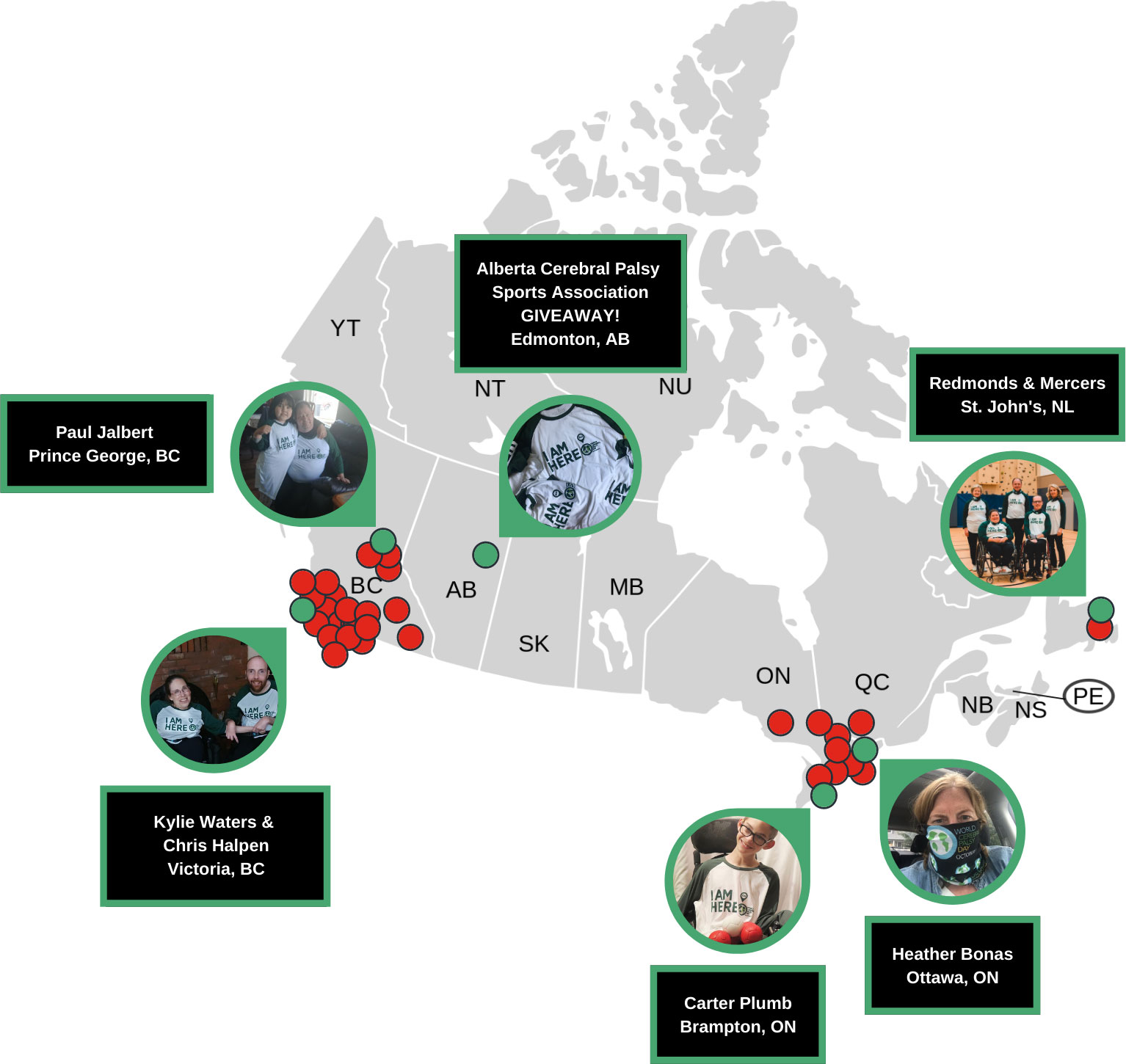 What is World Cerebral Palsy Day?
World Cerebral Palsy Day (World CP Day) is on October 6 and is active in over 75 countries every year. It is a movement that celebrates individuals living with cerebral palsy. The movement was created to ensure that children and adults with Cerebral Palsy (CP) have the same rights, access, and opportunities as everyone else in society.
Anyone is welcome to participate in World CP Day including people with or without CP. We encourage coaches, athletes, performance partners, referees, classifiers, staff members, fans, family members, friends, and anyone else to participate in this fun event. People have shown their allyship for the movement in posting about CP on social media, wearing green, publicizing the hashtags, and participating in physical activity with the intention of #MakingYourMark.
Every year, World CP Day tokens a different name for their campaign. In previous years, it has been #MoveAsOne and #Green4CPDay. "Move as One" was geared towards being physically active as a unit, in whatever ways you can. People with CP were inventive in ways that they moved on October 6 and the lead up to October 6. "Green for CP Day" was celebrated by either hosting a green event, wearing green, decorating with green, and lighting up landmarks in green. In 2019, the Canadian Cerebral Palsy Sports Association (CCPSA) lit up the Montréal Olympic Stadium tower in green. Although all campaign slogans are welcome, the one for this year is #MakeYourMark.
Learn more about the all campaigns that have celebrated World CP Day.
2020 "Make Your Mark" Campaign
"Make You Mark" was designed to consider the restrictions that COVID has placed on World CP Day this year. This year, the goal is to showcase your talents. Since people need to stay safe and isolate the CP community and its allies are showing their talents. Anything that can be done in a safe environment – COVID-free! CCPSA will, specifically, be encouraging people to be physically active in the lead up to October 6. This can be through playing boccia, swimming, running, rolling, strolling, walking, dancing, cleaning, gardening, and whatever else that comes to mind.
Learn more about the Make Your Mark event (pdf) initiated by World CP Day.
How Do You Show That You're #MakingYourMark?
The key is to create a social media post featuring a picture, video, and/or caption of you #MakingYourMark by being physically active. Tag our social media handles (see below). You may see yourself turn up on the map of Canada on our website, CCPSA's social media, CPISRA's social media, or even the World CP Day's pages!