The Canadian Cerebral Palsy Sports Association Extends Sincere Gratitude to Sandy Hermiston for Years of Service
Published on: September 5, 2017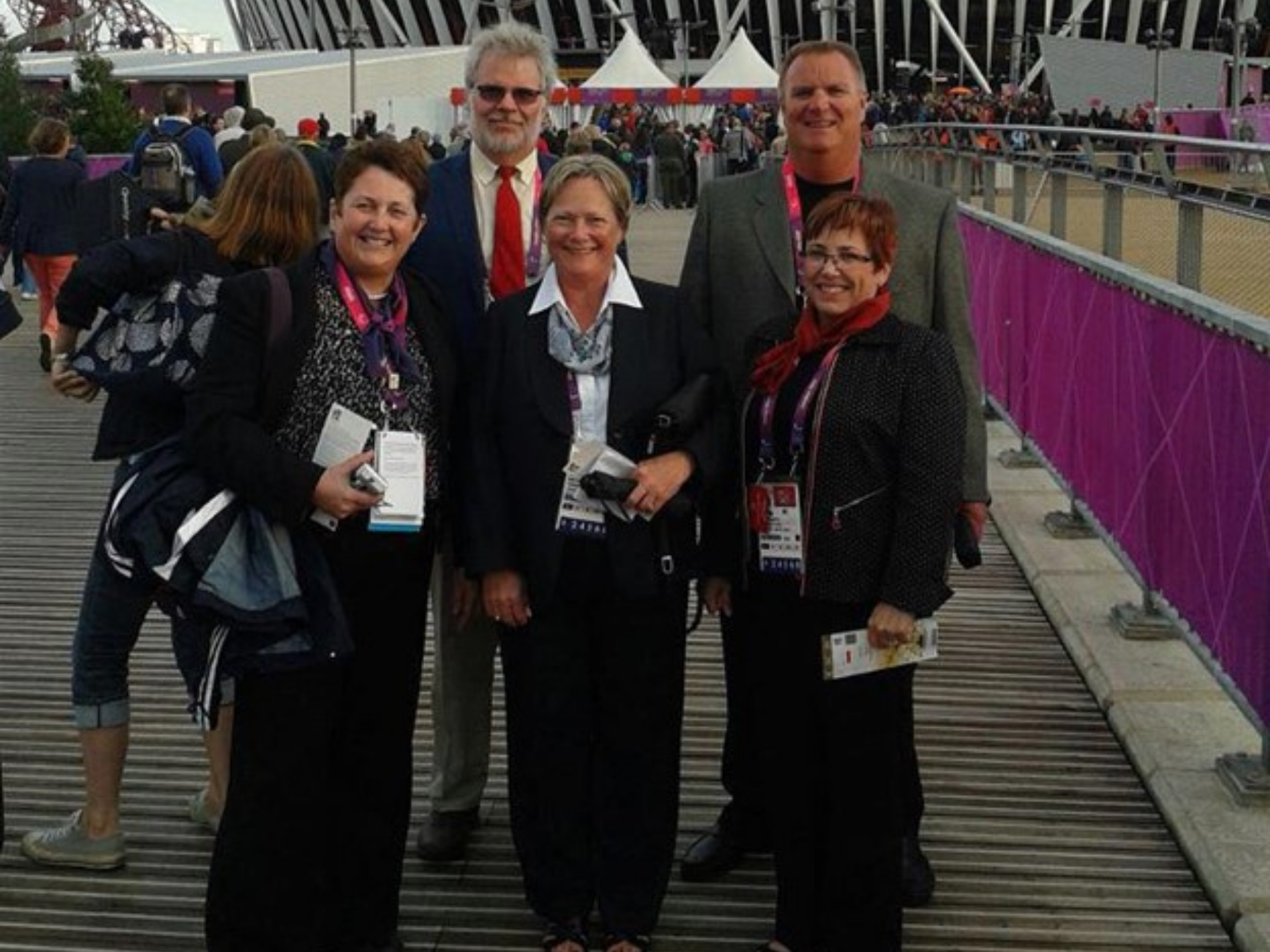 Ottawa, ON (September 5, 2017) – The Canadian Cerebral Palsy Sports Association (CCPSA) announced today that long-time CCPSA Board member Sandy Hermiston has stepped down from the President's role, due to new developments with her professional career.  Sandy has been appointed the first-ever Ombudsman to the Cayman Islands Government.  She leaves her current position as General Counsel for the Ombudsman and Public Interest Commissioner for the Province of Alberta.
Over the course of twenty plus years in parasport, Sandy has held leadership positions and contributed to the success of many organizations including as President of the CCPSA, President of the Alberta Cerebral Palsy Sports Association, a Board member with the Canadian Paralympic Committee, the Cerebral Palsy International Sport & Recreation Association, Boccia International Sports Federation, International Federation of CP Football, and Athletics Alberta.
"The CCPSA is forever grateful to Sandy for her tremendous efforts and commitment on behalf of our organization," remarked Peter Leyser, Executive Director.  "She has seen our organization through many peaks and valleys, and enormous change.  Through it all, Sandy has consistently demonstrated the ability to cut through the issues and find solutions.  She leaves the organization in a very good place."
"CCSPA's work has always been very close my heart, as a parent of a child with cerebral palsy," noted Sandy Hermiston.  "It has been an honour and a privilege to be involved with the CP sport family.  We've been through a lot together and I will miss this wonderful, dedicated group of people.  I would like to thank Sharon Martin for taking on the role of interim President on such short notice.  CCPSA is truly in good hands with its highly skilled staff and dedicated volunteers."
Effective immediately, Sharon Martin will assume the role of Interim President.  Sharon is very familiar with the CCPSA having volunteered in various capacities for more than 25 years.  Aside from her volunteer work, Sharon is currently the Manager of Youth Programs for the City of Halifax's Parks & Recreation Department.  "I'm honoured to take on the role of interim President of CCPSA, and I want to thank the Board for this privilege. On behalf of the Board and staff of CCPSA, I would like to thank Sandy for her years of dedicated service as President.  CCPSA is where it is today because of her vision and leadership."
---
About the Canadian Cerebral Palsy Sports Association
We collaborate with partners to increase the participation of Canadians with cerebral palsy and related disabilities in sport and physical activity, while leading, developing and growing boccia from grassroots, to producing World and Paralympic Champions.
---
Media Contact
Kaymin Roorda
Marketing and Communications Coordinator, CCPSA
Email: kroorda@ccpsa.ca 
Phone Number: 613-748-1430 x3 | 613-806-5669