Canadian Cerebral Palsy Sports Association Recognizes Donna Zorn for Her Outstanding Volunteer Efforts in Boccia
Published on: March 23, 2017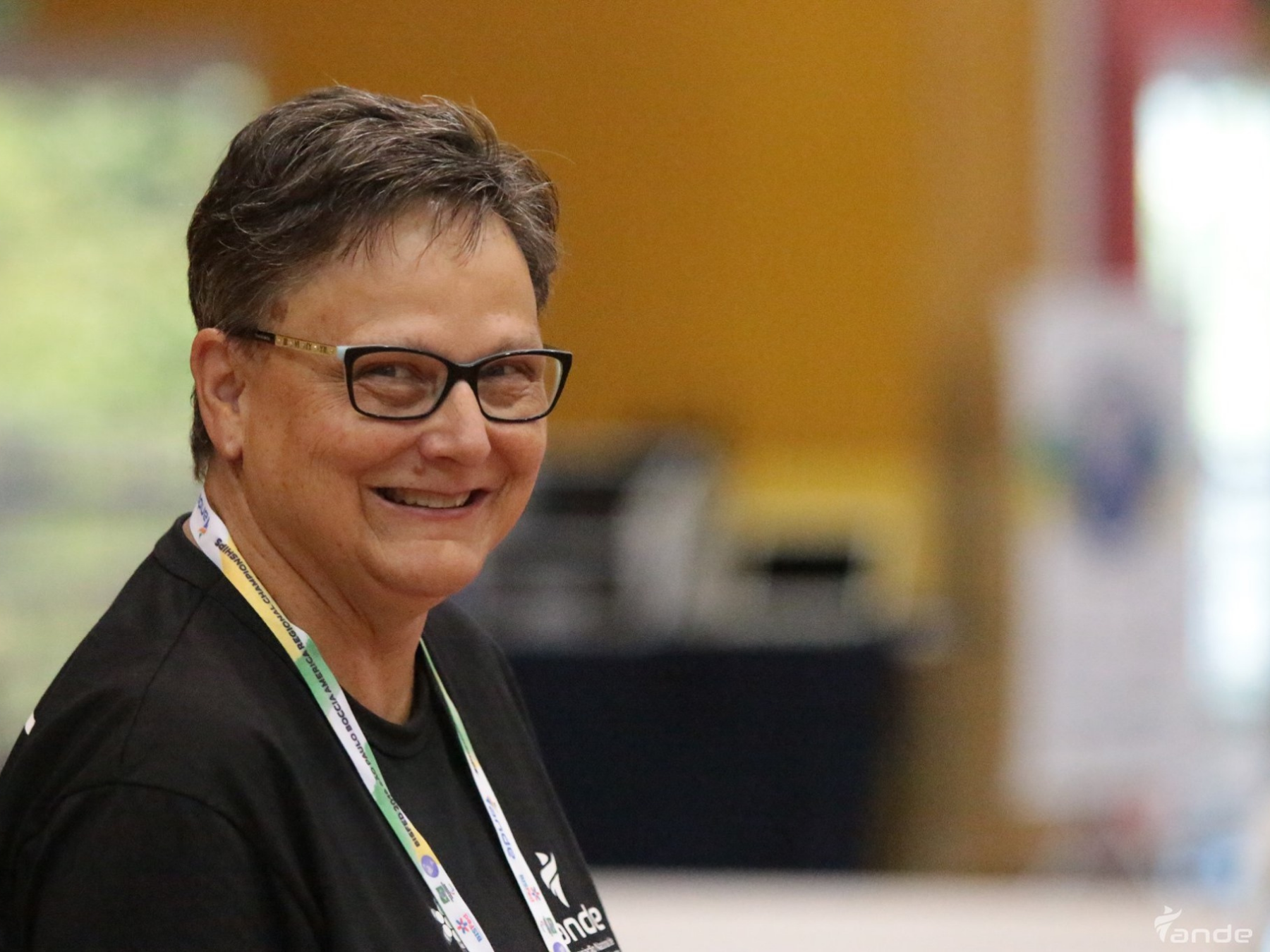 Ottawa, ON (March 20, 2017) – The Canadian Cerebral Palsy Sports Association (CCPSA) is pleased to announce that long-time boccia volunteer and official Donna Zorn, is the newest member of the CCPSA's Hall of Fame.
Established in 2005, the CCPSA Hall of Fame recognizes and honours CCPSA athletes, coaches, officials, builders, and teams who have had extraordinary achievements in their sport, in Canada or Internationally.
Inductees in the Officials Category have demonstrated outstanding leadership, extraordinary skill and a commitment in the performance of their duties.  In addition, they have contributed to the development and advancement of their sport locally, provincially, nationally and/or internationally,
"Donna's induction into our Hall of Fame is well deserved," said Sandy Hermiston, President, CCPSA.  "She has worked tirelessly for CCPSA for many years taking on a variety of challenges on our behalf.  We are very proud to have a woman of such character and accomplishment on the domestic and international level as one of our most valued volunteers."
Donna Zorn became involved with boccia in the mid-1990's when her local Cerebral Palsy Sports Association in the Vancouver area asked if she would consider helping at a Provincial Championship. At that time, her son was on the CCPSA National track team and she admittedly had little knowledge of boccia, but agreed to help out. Donna quickly developed a love for the sport and went on to become an International referee. In 1998, she was invited to referee at the World Championships in New York, and since then, has gone on to referee at four Paralympic Games and many more international competitions throughout the world as either a referee or head referee. Within Canada, she has served the role of referee, head referee or technical delegate, at numerous competitions.
"It is truly a great honour to be named to the CCPSA Hall of Fame," said Donna Zorn. "When I was asked to help at a competition in the mid-1990's, I could never have dreamt what was possible. Thank you CCPSA for your support which has provided me with opportunities that I would have never otherwise experienced, and most importantly, the people I never would have met including Board and Council members, fellow referees from across Canada and around the world, and of course, all the athletes from near and far as they are truly what keeps all of us involved."
---
About the Canadian Cerebral Palsy Sports Association
We collaborate with partners to increase the participation of Canadians with cerebral palsy and related disabilities in sport and physical activity, while leading, developing and growing boccia from grassroots, to producing World and Paralympic Champions.
---
Media Contact
Kaymin Roorda
Marketing and Communications Coordinator, CCPSA
Email: kroorda@ccpsa.ca 
Cell: 613-806-5669