Sandy Hermiston Inducted into CCPSA Hall of Fame for Contributions to Para Sport
Published on: December 5, 2022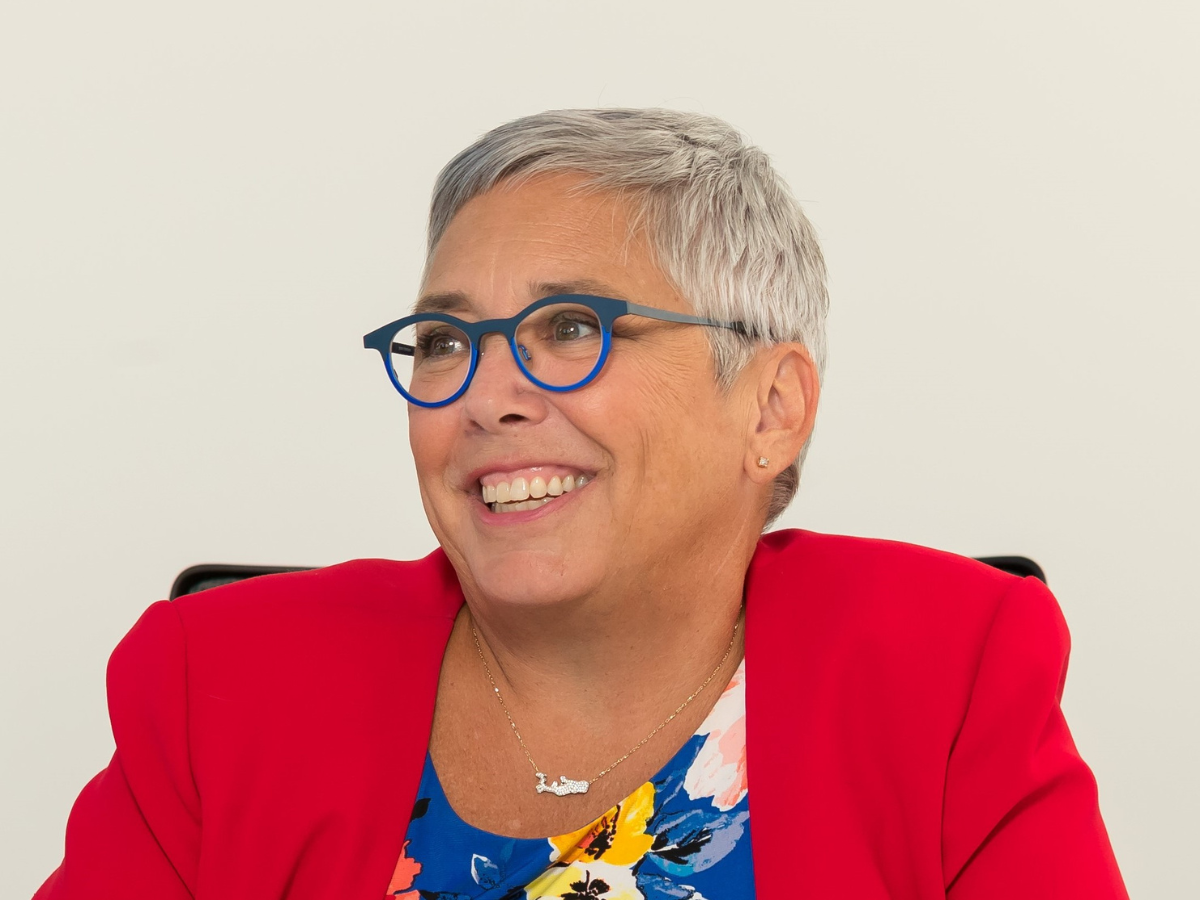 Sandy Hermiston contributed immensely in the role of President of CCPSA for 15 years
Ottawa, ON (December 5, 2022) – The Canadian Cerebral Palsy Sports Association (CCPSA) is pleased to announce that Sandy Hermiston is the newest member inducted into the CCPSA Hall of Fame in the Builder Category.
Like so many volunteers in Canadian sport, Sandy began her involvement with cerebral palsy sports, because her then 11-year-old son wanted to be a competitive athlete. She started her volunteer career with the Alberta Cerebral Palsy Sports Association (ACPSA) helping wherever she could, attending her first games in British Columbia in 1998.  For those who know Sandy, it will come as no surprise, that in quick order, she became President of ACPSA and in 2002 became President of CCPSA through to 2017. It was under her watch as President of CCPSA that Boccia Canada was established. In 2011 Sandy joined the Executive Committee of Cerebral Palsy International Sports and Recreation Association, eventually taking a leadership role in establishing both the Boccia International Sports Federation (BISFed, now World Boccia) and the International Federation of CP Football. 
  "It is an honour and a privilege to have played a role in the advancement of CP Sports," acknowledged Sandy Hermiston.  "I am grateful for the support and understanding of my husband and my boys – who never questioned the commitment involved in volunteering at both the national and international levels.  I want to thank all the outstanding athletes, volunteers and staff who made it such a pleasure to be involved with CP Sports. I truly appreciate the opportunity to give back to the movement from which my family and I received so much. I will always treasure the relationships and the experiences I gained as a volunteer." "Despite her hectic schedule and work responsibilities, Sandy would make herself available whenever I needed advice or support and had a way of cutting to the chase to help me see what needed to be done," noted Jennifer Larson, Program Manager, CCPSA. "Sandy was also a steady hand on the tiller during a period of great change and challenge for the organization. From Sandy I learned that you can be both funny and firm.  She was more than a president, she was and continues to be, a mentor and friend."   "A thread that runs through Sandy's various leadership roles with cerebral palsy sports, both within Canada and in the international arena, is her honesty, integrity and openness," commented Sharon Martin, Past President CCPSA. "She is masterful in developing and nurturing relationships. Sandy will always find a way to connect with people, whether she agrees with their point of view or not. Because of this characteristic, Sandy is well respected and trusted by those who share her point of view and by those who do not.  She has the ability to create spaces of good will. Her ability to connect with people, wherever they are, is one of the things that makes her such an outstanding leader."     The CCPSA Hall of Fame acknowledges individuals who have contributed to the sport landscape, allowing persons with disabilities to develop into lifelong participants of sport.    The Hall of Fame was established in 2005, and recognizes CCPSA athletes, coaches, officials, builders, and teams that have had a profound impact on the organization, achieving success nationally and/or internationally.
---
About the Canadian Cerebral Palsy Sports Association
We lead, develop and grow boccia from grassroots to producing World Champions, and we collaborate with partners to increase participation of Canadians with physical disabilities in sport.
---
Media Contact
Holly Janna
Communications Lead and National Team Coordinator, CCPSA
Email: [email protected]
Phone Number: 613-748-1430 x3 | Cell: 514-944-5193