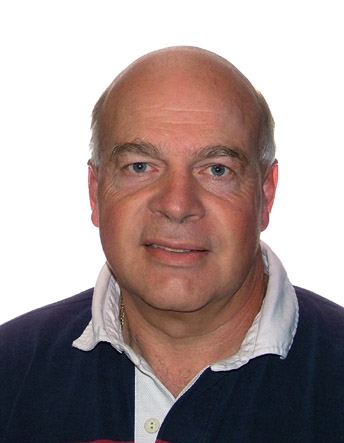 It's hard to imagine where the sport of wheelchair athletics would be without Bob Schrader. After Bob attended his first event in Windsor, Ontario at the 1989 Windsor Indoor Classic Games it was clear that wheelchair sports would never be the same. After those games, Bob returned to Ottawa and created Panthers Athletics, catering to athletes with cerebral palsy and/or people who were interested in recreational sport involvement. This small group of five athletes qualified for and competed in dozens of regional, provincial, and national championship events under Bob's exceptional leadership.
Bob's first international athletics coaching experience was in a staff position for the Canadian Wheelchair Sports Association (CWSA) at the 1996 Stoke Mandeville Games, followed by a national coaching assignment with CCPSA at the 1999 Robin Hood Games & Championships in Nottingham, England. Bob represented Canada (CCPSA) on numerous teams in the years that followed, including the 1996 Atlanta, 2000 Sydney, and 2004 Athens Paralympic Summer Games, where he coached his personal athletes to gold medals and world records (many of which remain unbeaten).
Bob has had a significant impact on the sport of wheelchair track for athletes with cerebral palsy, both from a community development standpoint of getting kids physically active and involved, but also in terms of technique and technology enhancement enabling success at national and international levels. As an example, at a provincial championship in the early '90's, Bob changed his son Joe's seated position to the now custom kneeling position in hopes of enhancing his aerodynamics resulting in increased performance. This position was unheard of at the time and quite obviously uncomfortable to the athlete with CP – but the significant benefits outweighed the discomfort and soon all Canadian athletes, with CP or not, were adopting the new technique.
Bob's personality enabled him to develop a large network of international sport colleagues. He was often consulted on topics involving anything "wheelchair track for athletes with CP". He was well connected and predicted the eventual demise of the CP classes in wheelchair track in the early 2000s. Anticipating this 'devolvement' in the sport, he began his quest to cross-classify athletes with CP into the wheelchair classes prior to implementation. His foresight allowed Canadian athletes to continue to compete and be competitive in wheelchair track despite forever being at a physiological disadvantage.