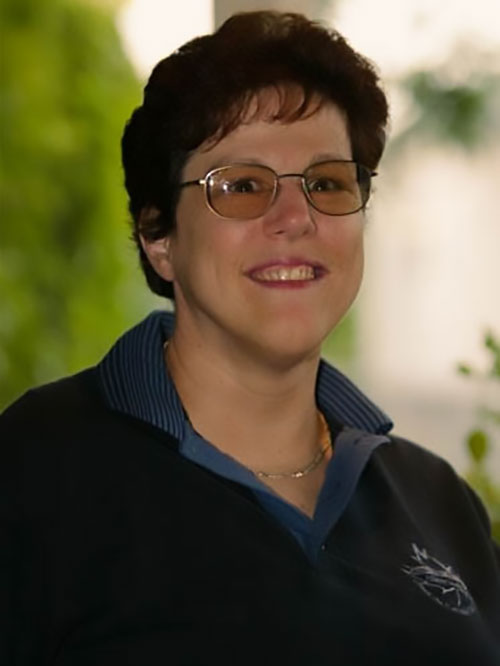 From 1981 to 1991, Debbie Willows was a multi-sport athlete who represented Canada numerous times on the world stage. Always a fine competitor, Debbie was involved in several sports – swimming, slalom, wheelchair soccer and boccia. Her first International Boccia event was in 1984 in New York, where she won a bronze medal in the women's CP1 category (women and men participated separately at that time). She also competed at the 1988 Paralympic Games in Seoul, Korea. In swimming Debbie set a Canadian and World record in the 50m backstroke in 1986 in Belgium. She broke this record in 1990 in Assen. One of Debbie's more unique experiences in sport was when she demonstrated slalom for the Queen of Holland in 1990.
When she retired from competing, Debbie trained and participated as an International Boccia referee. She was the first athlete in the world to do so. Debbie continued to referee for 15 years. A highlight in her career was when she participated as an International referee at the 1992 Paralympic games in Barcelona and the 1996 Paralympic Games in Atlanta. For a number of years, Debbie was also the Treasurer for the International Boccia Committee of CPISRA.
Debbie has been a trailblazer in many areas of her life, both on and off the boccia court. Besides being the first athlete to become an international boccia referee, she was also one of the first people in Ontario to apply for and receive direct funding to manage her own personal care assistants. She was one of the first athletes to apply for and receive a special skills dog. She owned and operated her own business importing wheelchairs and adapted sports equipment (including boccia balls). And most of all, she did all these things with great dignity.
Today, Debbie keeps active as a public speaker, writer and bookkeeper.