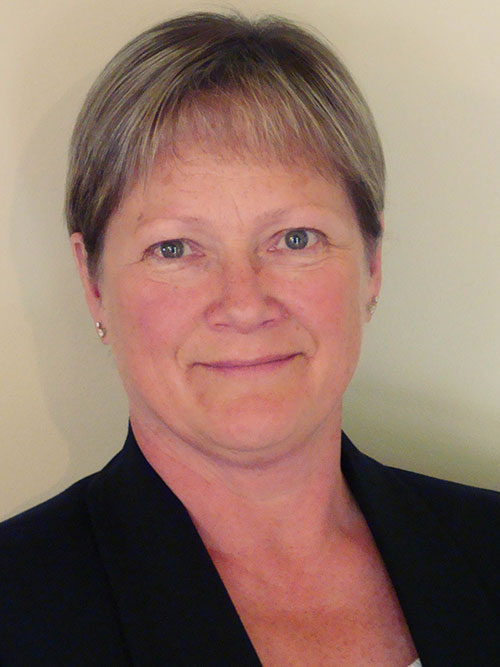 Leslie Halicki has been volunteering as an official in the sport of Boccia since 1993. She began her involvement as a minor official, liner and timer at local events in her home province of British Columbia. She received her international referee certification in 1995. She was invited to officiate at the Paralympic Games in Sydney in 2000 and Athens in 2004. Leslie was also the Head Referee at the 2003 World Cup of Boccia in New Zealand. Leslies' career includes numerous other provincial and national events where she was either a referee, head referee or technical delegate.
Leslie is an excellent referee because she is dedicated to the ethics of the sport and fair play. When Leslie is on the court, you know that all the rules will be followed. That is why in international events, Leslie is chosen to referee the gold medal rounds. All athletes, coaches and other officials respect her and like her fairness and competence.
As a member of the International Boccia Committee (IBC), Leslie has played a critical role in guiding the international development of boccia. She was instrumental in developing the international Code of Conduct for referees. She also acts as the liaison between Canada and the IBC.
Leslie has also contributed to the growth and development of CCPSA by sitting on the board as the secretary. With Leslie on the job, minutes are sent out like clockwork.
In addition to fulfilling her refereeing responsibilities, Leslie is always willing to promote the sport of Boccia. She has aided in developing and revitalizing boccia around the world by conducting boccia development workshops from South Africa to South America. She has also done demonstrations closer to home in British Columbia, even teaching local high school students about Boccia. Leslie has taught the international referee course as well as local referee courses.
What sets Leslie apart is her steadfast commitment to fair play and her staunch dedication to following through and getting things done.