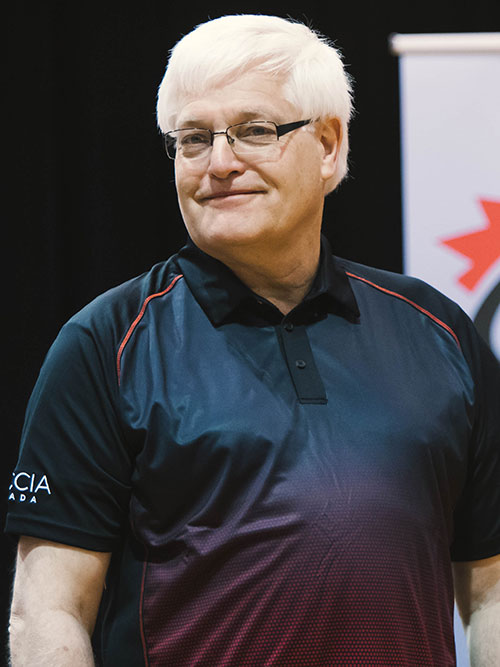 Gary and his son, Josh, were introduced to boccia in 1996 by the Pathways Health Centre for Children and Youth in Sarnia, Ontario while they were members of the local club, the Sarnia Red Hots (now Sports for the Disabled – Lambton) and have been enthusiasts on the boccia scene ever since.
In his twenty plus years (and counting!), Gary has held various positions to support boccia, including sports assistant for Josh, referee, head referee, at home and at International Boccia competitions, and technical delegate at Provincial and National competitions. Throughout his time, Gary has also played an instrumental role in the development and training of referees, and introduced a number of ideas and concepts that are widely used in boccia today, at home and internationally.
Gary is currently Chair of Boccia International Sports Federation (BISFed) Competition and Rules Committee. Gary also serves as Chair of Boccia Canada Council and is a member of the Board of Directors for the CCPSA. His travels in these various roles have taken him to Australia, China, Mexico, Portugal, South Africa, the United Kingdom, the USA and many places in Canada.